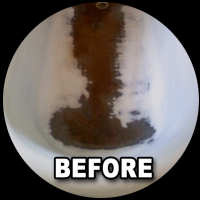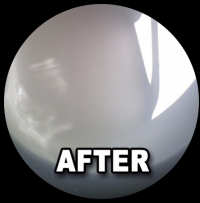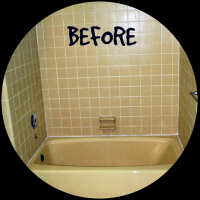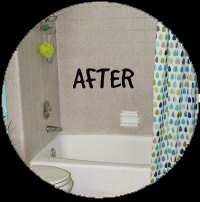 Information About Bathtub Refinishing In Royal Oak MI
Bathtub refinishing is a great way for giving your bathroom a makeover without having to outlay a lot of money. Many people ask what's the difference between tub refinishing, bathtub resurfacing and tub reglazing. There isn't, they all refer to the same process. Bathtub Makeover Wizards in Royal Oak MI are experts in bathtub refinishing and can give your bathroom a fresh new look even if you have a limited budget. To inform you about all the important aspects of bathtub refinishing in Royal Oak MI we have compiled a list of the most frequently asked questions below.
Royal Oak MI Refinishing Company Bathtub Makeover Wizards Tells All
It always pays to do your due diligence prior to embarking on a home improvement project such as tub refinishing in Royal Oak MI. The process of tub reglazing consists of applying a specialized coating to the top of a tub to cover up any blemishes that were previously present. By only using highly qualified contractors, Bathtub Makeover Wizards in Royal Oak MI ensures that all coatings applied to the tub use the appropriate materials needed for a perfect finish. Any silicone caulking that overlaps onto the area to be resurfaced is removed. Additionally we also remove any bathroom drain covers such as hair strainers.
Procedures For Bathtub Refinishing in Royal Oak MI
The process begins with cleaning the tub with industrial cleaners. This will remove any soaps or impurities from the surface. Once this is done, 120-grit sandpaper must be applied to the surface to remove calcium deposits. It is now necessary to rinse and dry the bathtub prior to cleaning with acid. Usually hydrofluoric is used for this purpose. After rinsing, again sand with 120-grit sandpaper. Once the tub is rinsed and dried once more, body filler needs to be applied and then sanded until the surface is smooth. Next, epoxy will be painted onto the surface until a smooth look is achieved. Last but not least, the glaze will be applied using instructions from the manufacturer. In Royal Oak MI only the highest quality glaze is used.
Tub Reglazing in Royal Oak MI Is Best Done by Experts
Although it's possible to refinish your tub yourself, it is not always going to be a success. It is a difficult project for those who don't have the right experience with home projects. Use a Royal Oak MI contractor if you want to avoid costly damages caused by doing your own bathtub resurfacing. Bathtub Makeover Wizards in Michigan have the experience and knowledge of the proper procedures to ensure your tub is glazed beautifully and turns out looking like new again.
Coatings Used By Bathtub Makeover Wizards in Royal Oak MI
High quality epoxy primers, topcoats, and adhesive primers are incredibly important to the process of tub refinishing. Always use coatings that are manufacturer approved and guaranteed to provide a quality finish. Contractors specializing in bathtub refinishing in Royal Oak MI have specific brands of coating that they use because they know it performs well. For individuals who are mixing their own, it's important to research different brands and their performance.
How Long Does Reglazing a Bathtub in Royal Oak MI Take?
Don't be surprised if it took you at least a few days to refinish a tub on your own. An experienced Royal Oak MI contractor would normally be able to complete tub reglazing in less than a day, depending on the condition of your bathtub. Tubs that are badly damaged may require special attention before any tub reglazing can be applied, considerably increasing the time required to finish the process. As a rough guide, most jobs involving bathtub refinishing in Michigan can be used in a day or two once completely dry.
Increase Tub Use With Bathtub Refinishing in Royal Oak MI
If a contractor cuts corners to offer a cheaper price then quality will be compromised and tub life will be reduced. That's why you should choose someone like Bathtub Makeover Wizards to get your tub refinishing in Royal Oak MI done professionally. By correctly maintaining your tub after bathtub resurfacing, you are likely to get at least 7 extra years of life from it. Reglazing after this time period may still be an option, as long as there hasn't been extensive damage done to the tub.
For a Large Color Range Choose Bathtub Makeover Wizards For Resurfacing
After reglazing a bathtub most people prefer to have a plain white tub. After bathtub resurfacing many people go for a new color to give their bathroom a fresh new look. Contractors such as Bathtub Makeover Wizards usually stock coatings from their preferred manufacturers or suppliers. This means that your color choice after bathtub resurfacing may be restricted. In most cases you should not have too much difficulty in finding a color that meets your needs.
What Maintenance is Required After Bathtub Resurfacing?
Proper maintenance is essential if you want to get the most life out of your newly refinished tub. A list of basic maintenance tasks can be obtained from Bathtub Makeover Wizards in Michigan. Always use a tub cleaner that is made specifically for that purpose for regular cleaning. Do not use any abrasive cleaning materials as they will harm the coatings recently applied to your tub. In addition to this, it's recommended to avoid leaving soap on the surface of the tub to avoid damage to the coating.
Royal Oak MI Contractor Promotes Bathtub Reglazing
* Increasing Value of Home - If you're thinking about selling in the near future, it's absolutely beneficial for those who might walk through when it's being shown by a Realtor. * Cost Savings - Tub replacement is much more expensive than simply reglazing a bathtub. * Shorter Project - Not to mention you have to spend time to find the new tub, which may require several trips to different stores. Reglazing a bathtub is an option worthwhile considering. * Remodeling Alternative - These are results that cannot be achieved with simple cleaning or even DIY repairs, making reglazing a bathtub a suitable option for those with deteriorating tubs.
Please note our new phone number above
More Refinishing Services
Bathtub Makeover Wizards
Royal Oak
200 W 2nd St, Royal Oak, MI 48068
Detroit, Dearborn, Dearborn Heights, Livonia, Westland, Canton, Ann Arbor, Ypsilanti, Taylor, St Clair Shores, Warren, Royal Oak, Southfield, Novi, West Bloomfield, Sterling Heights, Troy, Rochester Hills, Pontiac, Clinton Charter Township, Waterford Township, Battle Creek, Kalamazoo, Lansing, Flint, Grand Rapids, Wyoming, Saginaw
48073, 48067, 48017, 48070, 48071, 48084, 48068.